The definition of the word cozy is "giving a feeling of comfort, warmth, and relaxation." When you think of something that makes you feel cozy, you might think of a favorite jacket, blanket, or loungewear. Well, go ahead and add your home to that list of cozy things in your life.
We spend a lot of time in our home, especially with the switch in lifestyle that the COVID-19 pandemic has had on many of us. We sleep, cook, work, and make tons of memories in our homes. A variety of things affect our mood in our home – design, colors, lighting, and décor are major determinants of it. In an article published by Psychology Tomorrow, they discuss the connection between the home and one's state of mind. As referenced on this blog, Scarborough research found that more than half of Americans have made a change to their home in the last year.
Think about the coziest room in your house, condo, or apartment. Do you find yourself going there when you're stressed or overwhelmed? Most of us have somewhere that we go to in our home that gives us a sense of solace. What if we told you that every room in your house could give you that same feeling? In this article, we will give some tangible ways to make your home even cozier than it was before. Let's face it, we should all want to come home and there are plenty of simple ways to make every room your favorite room in the house. From window treatments to kitchen countertops, every detail in your home can make it special and a place you can't wait to get back to.
As you read through this article, there are probably places in your home that you can think of making some of these adjustments to. Or maybe, you'll be able to give yourself a pat on the back for already implanting some of these design tricks to make your home cozy.
The Benefits of Recessed Lighting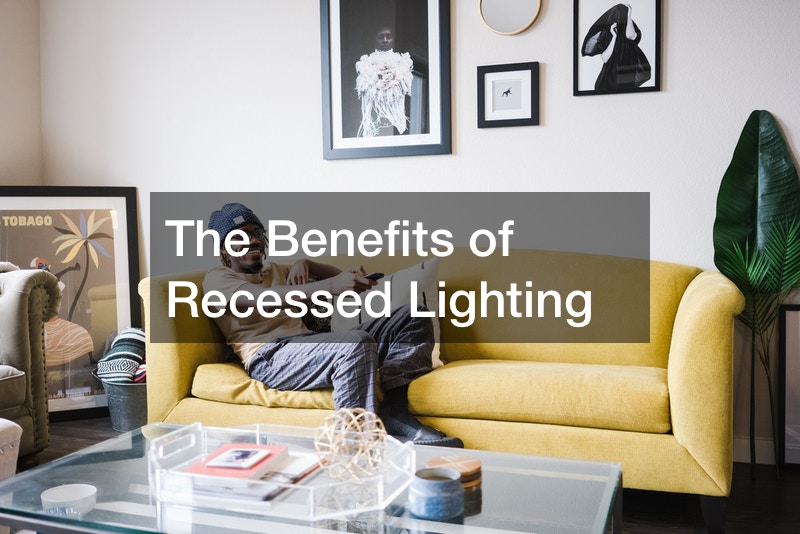 Lighting is a crucial part of the design process in a room and home. Fixtures can be central design pieces and set the tone of a room by playing off other textural and color schemes. However, they can also be distracting and frankly, just take up too much space.
If you are thinking of redoing somewhere in your home that you are limited in space, trying to check in with your lighting in that room. If there is a cumbersome fixture hanging from the ceiling or floor lamp getting in the way, think about implementing recessed lighting.
Recessed lighting is embedded in the ceiling to save space, while still optimizing the power of lighting in a room or part of the house. It's also a great type of lighting to consider in a room where there is a lot of natural light. If you are considering making that change to a space in your home, be sure to hire a residential electrician to do the work. Although it may sound like an easy fix, you need to have a professional do this change. The Electrical Schools give a definition of residential electricians in this article.
There are plenty of benefits to recessed lighting. An interesting one is that the shadows from the lights can actually help highlight another design piece against a wall. This may include a fixed object like a bookcase or a favorite piece of art. Another thing that may be surprising to learn is that these pieces come in a variety of colors and so these recessed lighting fixtures can be great accents in the color scheme component to a design theme.
A quick tip if you are making this change in a room with high ceilings is to make sure you have a ladder handy that is long enough to get up there to switch the light bulbs.
Keep Your Home Warm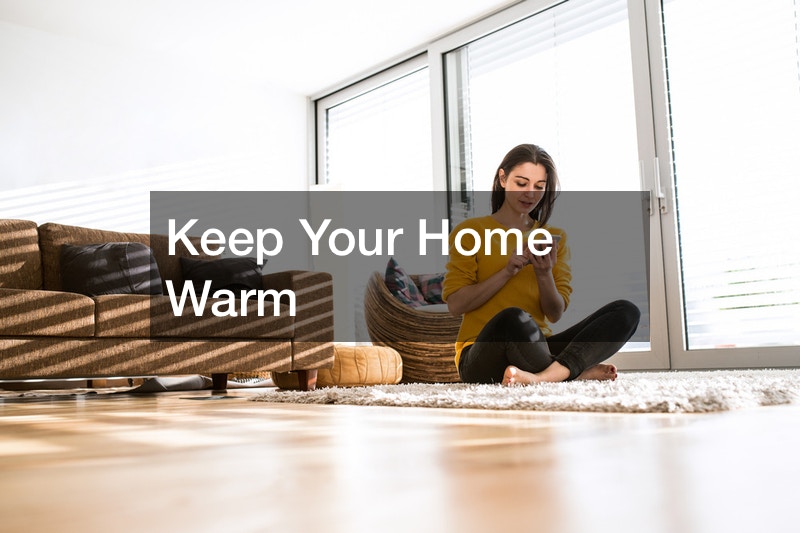 As referenced in the definition of "cozy" at the beginning of this article, warmth is a key component to being cozy. Warmth can come from a heater, natural sunshine, or even color tones, but for this section, we are going to be discussing heating and other home insulation services. Homes have insulation within the walls to keep the temperature controlled.
Insulation is an important part of homeownership and maintaining a comfortable space, as discussed by Green Match. Although most people connect insulation to keeping a home warm, it is also crucial to keeping a home cool in the summer as well. So no matter the climate that you live in, the temperature of your home has a direct connection to how cozy you feel.
If you are someone who lives in a place where it does get very cold, and your home or space has an area that doesn't receive enough heat you may want to consider getting an electric heater. These are also useful for people who may not have central heat in their homes, but experience some cool days. Another benefit to electric heaters is that many of them are mobile, so you can take them to various places and it makes them easier to store.
Plus, people have gotten the guesswork out of the way to put together a list of great space heaters. If temperature is a point of concern in the space that you are redoing, then take a look at the heating and cooling options that work best for you.
Use Neutral-Colored Curtains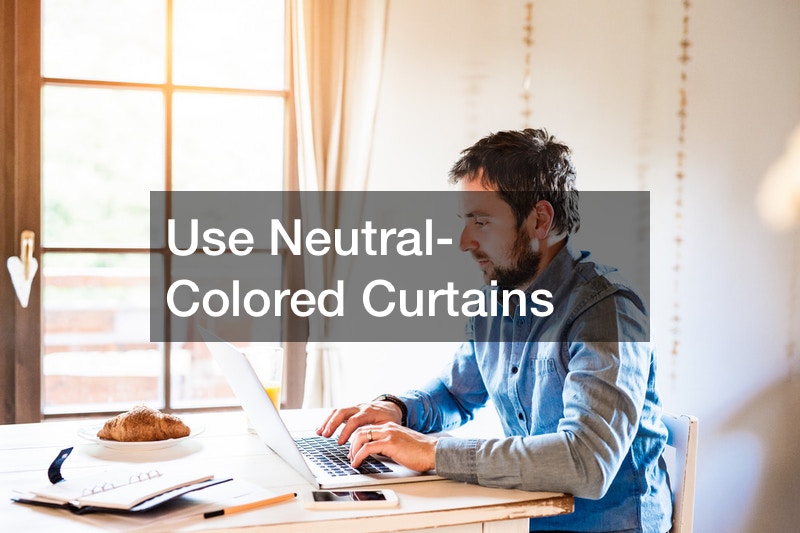 Can you think of a color that just makes you happy? It might be yellow, or pink, or even black. Honestly, I think a lot of people can relate to black being a staple in their closet. Well, colors do affect our mood and that includes the colors that we introduce into our homes. Neutral colors are commonly used as window treatments to unify a room, allowing other aspects in the room to be bold and standout pieces.
Window coverings can vary from curtains, shades, and shutters. And even though a neutral color is an ideal choice for window treatments, The Shade Store reminds us that "neutral doesn't need to mean boring." They suggest bringing in texture to your window treatments to keep the neutral color curtains an interesting part of your design concept.
Neutral colored curtains are also helpful to windows that receive a lot of natural sunlight during the day. If there is a harsh color or print over the window, it would bring in a potentially odd color hue into your home.
If neutral curtains make you feel not so happy, consider finding things to accent your room in your favorite color that can make it pop. Consider a fun pillow or throw blanket if it's a living space or bedroom and a colorful print in a hallway and your favorite color countertop mixing bowl from Kitchen Aid for a kitchen. Neutral colors have a place in the home to bring a softness to the space or accent a bold color that needs attention according to this post.
The benefit of neutral-colored curtains is to allow other pieces in your room to be the center of attention. In addition to curtains, there is a lot of emphasis on using neutral colors for your walls, which we will discuss next.
Paint Your Walls a Neutral Color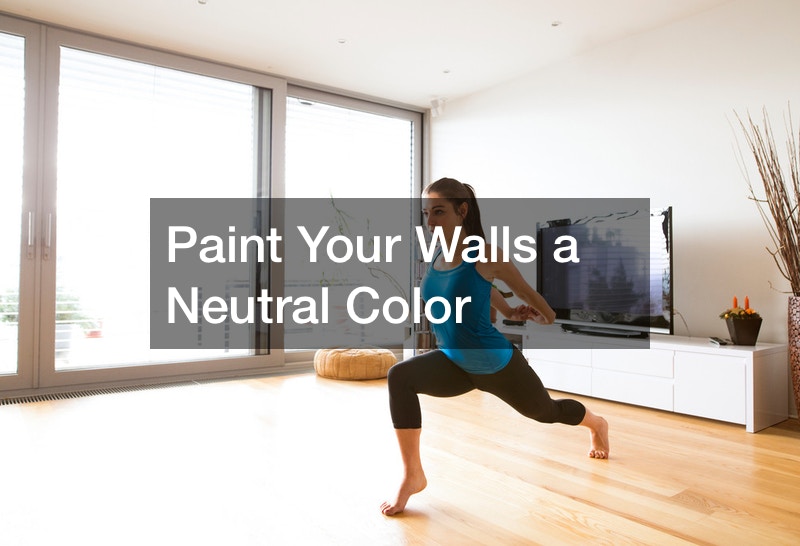 Chances are you can remember the exterior color of many homes you've spent time with, but the interior painting also has a big impact on how cozy a place feels. Much like having neutral colors on window treatments benefits the space, so does have neutral colors as the paint on your walls. It allows other aspects of the room and home to be the focal point. Interior design experts are often proponents for neutral paint colors inside, especially in rooms with lots of wall space.
Interior designers also say that having neutral wall colors allow design freedom. Don't forget that painting a large, or small, room is often expensive. By having a neutral wall color it allows you to change other things up in your room along the way and as you have new inspiration.
Don't let the neutral-colored walls limit you from having fun. You can find standout pieces that showcase your personality like fun art, a standout design piece, or a colored piece of furniture to bring a room to life.
If you have a room that feels small because of a dark wall color, try switching that up and introducing a lighter paint color to the walls. You'll be surprised by the impact that wall color has on the overall feel of a space. But don't expect this change to happen quickly. Have you ever looked at a catalog of the color white? There are literally hundreds of options. So take your time and focus on the other design pieces that you want to introduce into your space and then have them fight with your significant other about who picked the better shade of white.
Plus, who wants to walk into a neon green room where you are blinded by the color of your wall? Just like side bangs, a lot of things go out of style.
Touch Up Your Kitchen With Wood Accents
The last stop on this train of "making your home cozy" is focused on a room in your house that you probably spend the most time in besides your bedroom. A kitchen is a social and gathering space in any home. It is also a place that can set a cozy mood in your home, even though that might not be your first instinct when thinking of a kitchen.
A new design feature that has gotten a lot of use in recent years, is using wood accents in your kitchen décor. Get some interior design inspiration from this article that has five kitchens that rock the wood accent game.
Cabinets are a part of the kitchen that can make all the difference. Wood cabinets are versatile in design features and long-lasting because of the material. If you have cabinets that are from an old design style that you don't like, considering giving them a spruce. Cabinet refinishing is an easy way to make a big splash in your kitchen design. And this doesn't even mean that you have to tear those old ones out and get new ones, a professional sanding and painting job can make a big difference.
If you are wanting to use most of your redesign budget in your kitchen, we recommend finding a kitchen designer. They are the experts in layout, design, and all the parts that go into having a functional space.
Wood accents are all the rage, get on board!
All Cozied Up?
We hope that this article gave you some easy ways to make your home even cozier. Between the impact of color, texture, and accent features, there are plenty of ways to make your space all that you want.
We are spending more time than ever in our homes, they need to be a place where we are happy and that showcases our personalities in a fun way. And although cozy might usually be associated with warmth, this article showed you that it is more than that. If you live somewhere that has a warm climate, don't feel like these cozy fixes don't apply to you.
Cozy is a state of mind and one that we should definitely implement into our homes. This guide gives any kind of homeowner who needs a change the tools to do so. Whether it's the lack of space, too much natural light, or a bad wall color from the 70s (let's be honest, all we want from that decade are bell-bottom jeans…) something in this article has inspired you to make a change in your space. Enjoy the tips and tricks and don't be too shy to share your before and afters!