In the media, we talk a lot about celebrities but we do not talk a lot about celebrity philanthropy news. We talk about divorces, who is moving where, who is hooking up with who, but we often overlook celebrity philanthropy news in lieu of the more salacious stories.
Let's look at some celebrity philanthropy news and talk about the good that Queen Bey (Beyonce) is doing. Her BeyGOOD Foundation is helping people get through this pandemic in the most surprising ways.
The Queen Bey
Beyonce is a world-famous artist who is married to Jay-Z, another world-recognized artist. Beyonce is often referred to as the "Queen Bee," which is derived from her nickname Bey (pronounced Bee). Her fans are self-identified as the Bey Hive.
Beyonce — born Beyonce Giselle Knowles — hails from Houston, Texas. She first came on the scene as the lead singer of the 90's all-girl group Destiny's Child. She struck out on her own in 2003, and the rest as they say, is history.
In 2008, she married Shawn Corey Carter, better known as Jay-Z. Jay-Z is a star in his own right and has amassed a fortune as a record executive and producer. They have three children together and have become a form of music royalty.
The BeyGOOD Foundation is Beyonce's charitable organization and it has really stepped up during the pandemic. This type of celebrity philanthropy news is something that should be shared far and wide.
Getting Involved Early On
Early on, the BeyGOOD Foundation served as a support system for black-owned small businesses that were affected by the pandemic in the form of grants. On April 22nd, 2020 (in the early days of the pandemic) the BeyGOOD Foundation donated six million dollars to partner organizations that were on the ground helping out in underserved areas. Celebrity philanthropy news of this magnitude should have been reported on every news outlet. BeyGOOD foundation was one of the first foundations to step up and really address the need.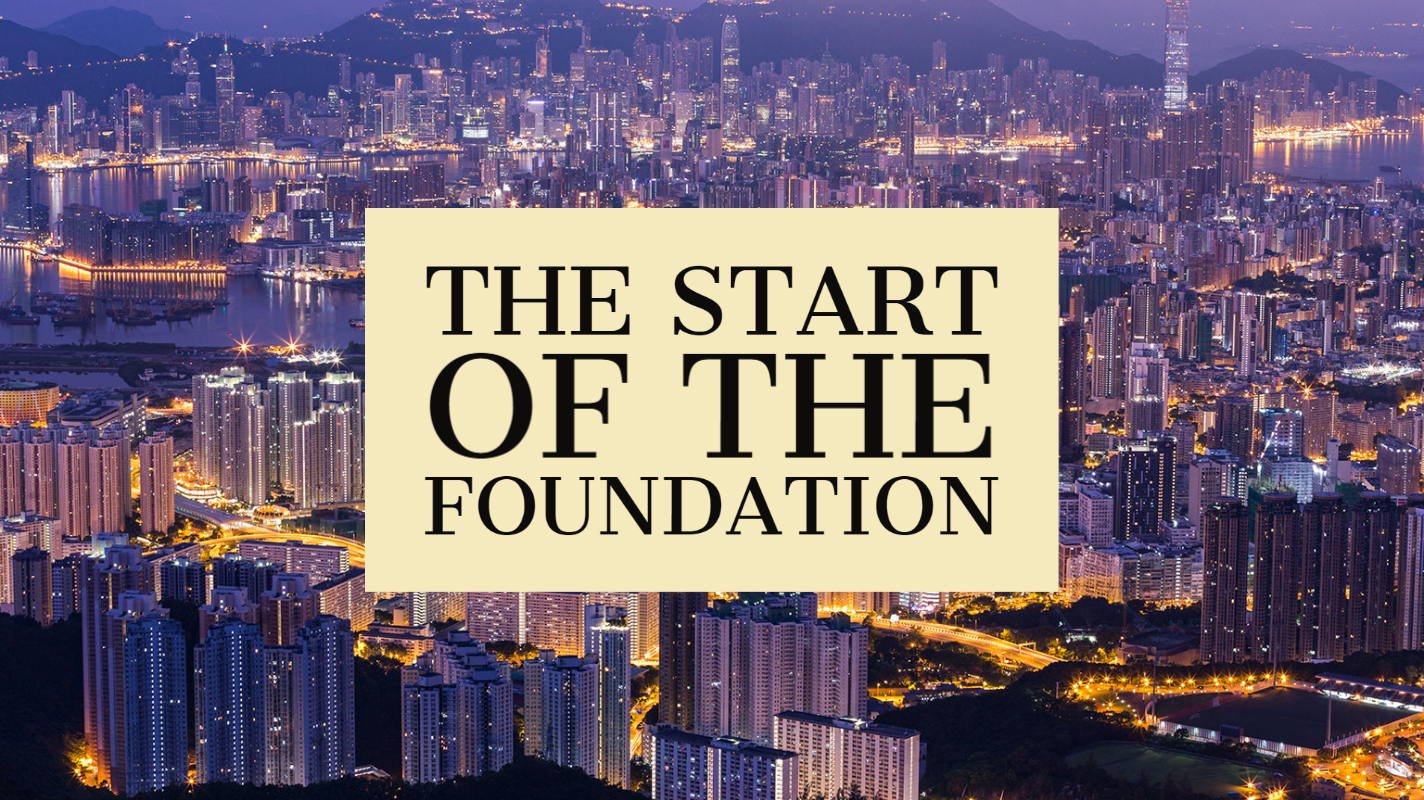 Getting food and other supplies to people that we're feeling the pinch of mass lockdowns was not all the foundation was doing. The foundation was working hard to help people find the mental health care that they needed during the pandemic.
The BeyGOOD Foundation pledged a million dollars in grants to help small business owners like black-owned remodeling companies to stay afloat for a little while longer. The foundation spread the wealth as much as it could to reach the black-owned small businesses that have been largely underserved by government programs.
It did not matter what type of small business it was, whether it was a restaurant or a garage door repair company: if the BeyGood Foundation could help, it did. The only requirement was that it was an established black-owned small business that was impacted by COVID 19. Of course, every small business was impacted in one way or another by the pandemic.
The impact on small businesses has been tremendous. Many small business owners discovered that the business insurance that they had did not cover losses for pandemics. Luckily, celebrities and others stepped up to help these businesses muddle through.
Of course, as we all know, the pandemic situation did not get any better. In most areas, it started getting much worse. While the summer offered a brief reprieve, it was not long enough. Congress enacted an eviction moratorium as part of the CARES package which provided some relief to families that were affected by the COVID 19 pandemic, but it was really nothing more than a band-aid.
By the fall of 2020, things were taking a turn for the worse. More small businesses were in trouble financially, and more people were losing everything that they had built. When someone is buying a property they never think that a pandemic is going to take it away.
Celebrity philanthropy news was buried under more headlines focused on the crisis. Many people are not even aware of all the good the BeyGOOD Foundation was and is doing. The early days of the pandemic is not the only time that the BeyGOOD Foundation has helped. Big celebrity philanthropy news was recently released about the new initiative that the foundation is moving forward with.
Keeping People In Their Homes
As part of the pandemic CARES act there was an eviction moratorium put in place, however, on December 26th, 2020 that moratorium ended. This means millions of people across the U.S. were faced with losing their homes.
Recently an eviction attorney in New York was inundated with calls from fearful tenants asking what they could do to stall the process. Unfortunately, once the moratorium was scheduled to end there were millions of eviction notices that were poised to be delivered.
While millions of Americans waited on pins and needles for congress to take action and extend protections, the BeyGOOD Foundation took action. One of the leading celebrity philanthropy news headlines was about the BeyGOOD Foundation and the BeyGOOD Impact Fund being expanded to include people that were facing a housing crisis.
Starting January 7th, 2021 applications will be accepted for $5,000 grants to help people catch up on rent or mortgage payments. There will be 100 grants awarded for a total of $500,000 distributed. The application process has to go through the NAACP.
These impact grants have the potential of helping 100 people to stay in their homes and get caught up on their mortgage or rent. The BeyGOOD Foundation is making a tremendous difference.
What Should You Do If You Are At Risk Of Losing Your Housing?
Whether you own your home or you rent it is imperative that you reach out to whomever you make payments to as soon as you can. A foreclosure attorney recently discussed the potential solutions if you are facing foreclosure:
Some lenders are offering programs that will help homeowners catch up when they can. If you can pay at least part of what you owe every month it will lessen the impact of what you owe. If you can pay something your lender or your landlord will be more likely to work with you.
For homeowners, your past performance can be a plus. If you have kept up with your mortgage payments and have a positive property tax history you may be able to find support through some of the federal government relief programs.
If you are a tenant behind in your rent, most states have a rental assistance program in place under the CARES act. Apply for help.
The best thing you can do if you are at risk of losing your housing is to be proactive. Apply for grants, contact your lender or your landlord, and be honest, contact your local social services agency, leave no stone unturned to find help.
It is important that you pay what you can to your utilities and housing. It is a lot harder for a judge to sign off on an eviction when someone is doing the best that they can to honor their obligations. It is also easier to get help from charities when you are being responsible.
If you are renting consider pooling resources and taking on a roommate to help get caught up. Sometimes getting creative during a crisis can help.
The most important thing you can do to keep your housing is to reach out to as many agencies, programs, and charities as you can. The squeaky wheel often gets the most oil. You have to be willing to really dig and fight. There is a lot of competition for the funds that are available. Stay abreast of application opening dates and cutoff dates. For example, the BeyGOOD Foundation is opening applications on January 7th through the NAACP, get online at 12:01 am to get your application in. There is a lot of competition out there for those funds.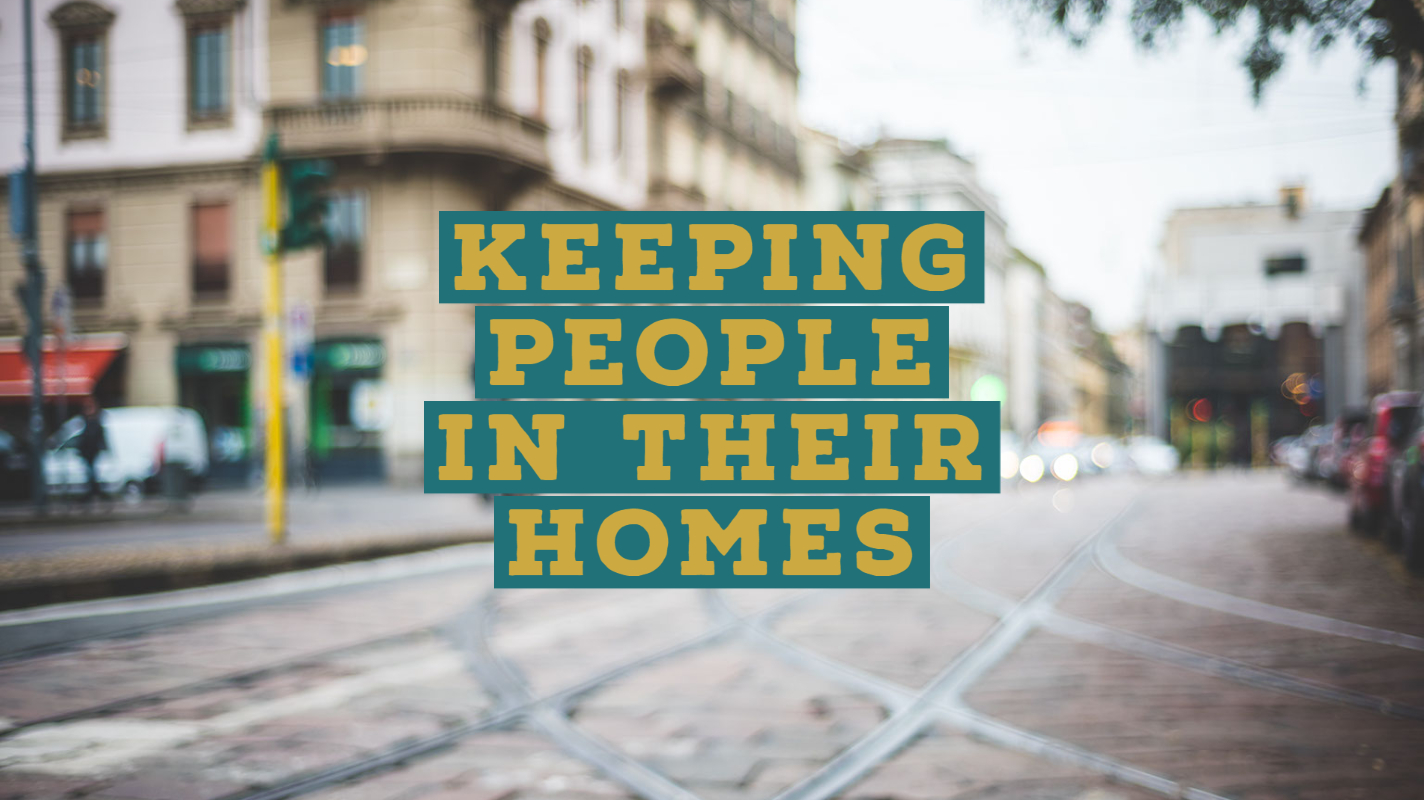 When you are applying for funds be sure that you follow all the instructions. Do not leave anything blank on the application. Follow the timelines and the guidelines. Errors on applications can be very costly. Make sure you follow all the instructions.
Where Can You Get Help?
Each state should have a listing on the government website of agencies that may be able to provide able for specific situations. Start with state agencies, local agencies, and finally private charities to get the help that you need.
The BeyGOOD Foundation as part of the BeyGOOD Impact Fund has set aside funding for mental health assistance. Many states have set up hotlines to help people navigate the stress of the COVID 19 pandemic. If you need help, reach out to a hotline or an agency that can help you to deal with the situation.
Many times mental health hotlines will have a list of resources available that can help you to find some relief. You do not have to deal with this situation on your own, many of us are in the very same boat as you.
Other Celebrity Philanthropy News
The BeyGOOD Foundation is not the only foundation that is making celebrity philanthropy news. Other celebrities have also stepped up to the plate to help to bring some relief during the pandemic. For example, NBA players are helping arena staff with donations. All major sports leagues suspended play in the spring which continued through the summer. By the fall sports was back on, but the crowds were not invited back. People that worked in the sports arena's around the country were laid off, and continue to be as of this writing.
Celebrities like Blake Lively and her husband Ryan Reynolds donated $1 million to food charities which were split between a United States charity and a Canadian charity (Reynolds is a Canadian). The basketball player Steph Curry and his wife announced a generous donation to a community action program in Alameda County to ensure that children would have meals during the pandemic school shutdowns.
Other celebrity philanthropy news includes:
Lady Gaga help raise over $35 million dollars to provide personal protective equipment to frontline workers early on in the pandemic when PPE was scarce.
Rihana (the singing artist) started the Clara Lionel Foundation in 2012 (the foundation is named after her grandmother). The foundation donated $5 million to various organizations including COVID-19 Solidarity Response Fund, World Health Organization, and others.
Americas Food Fund started by Leonardo DiCaprio and Lauren Powell Jobs provides food assistance to low-income Americans, those that are unemployed, and other at-risk people. By April the fund had raised over 12 million dollars.
Oprah Winfrey has donated over $10 million dollars to various relief efforts.
Kylie Jenner from Kylie Cosmetics and Kardashian fame, donated $1 million to fund PPE for Los Angeles area hospital workers.
Celebrity philanthropy news that may have not reached our shores includes a hefty 200,000 euro donation from Donatella Versace to help European medical staff have the protective gear that they need.
Some of the celebrity philanthropy news is a little more personal. Country singing star Dierks Bentley had to close down his restaurant. He gave each employee $1000 to help hold them over until their unemployment kicked in.
Some celebrity philanthropy news never made it into the national media but was covered on local news stations. For example, Justin Timberlake donated to local food banks in his hometown of Memphis TN.
Celebrities from the sports world, movies, singing artists, and more have stepped up to try to ease some of the strife that Americans are dealing with because of the pandemic. It is not only celebrity philanthropy news that is making headlines. Some everyday people are making a huge difference as well.
If you want to make a difference, you can use your skillset to help neighbors find the hope that they need to get through this pandemic. Hope does not always mean reaching in your pocket and making a donation. Residential garage door service can be a blessing to someone who is living with a broken garage door. Don't be afraid to use the skills you have to help your neighbors.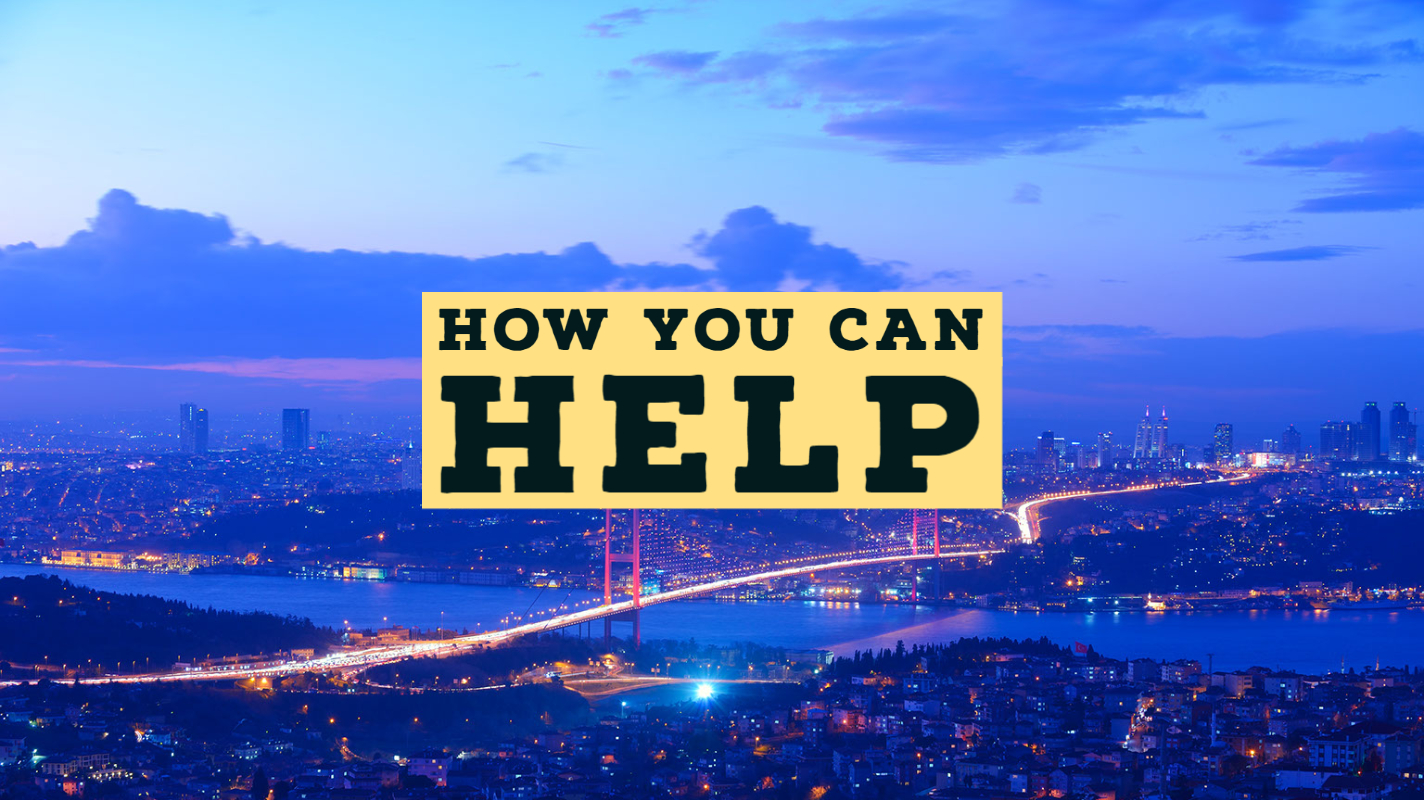 Donating used blankets, coats, and other winter clothing can help keep people warm. Sharing your knowledge can also be a huge help to people that are struggling. For example, a business attorney that offers a little bit of pro bono work can help a small business get through the pandemic.
There are ways that everyone can help each other. Flooring contractors, painting contractors, and other skilled trades that are dealing with less than usual workloads can donate their time to families in need. A little repair can really help to pick people up.
Celebrity philanthropy news is uplifting, so can some positive neighbor helping neighbor news. If we all pull together we can get through this pandemic.